Green tea day cream 50 ml

This soft, rich cream protects against external influences such as temperature fluctuations, solar radiation and central heating and retards the aging process.
A restorative cream with anti-wrinkle effect.

€ 27,50 € 23,50

Green tea night cream 50 ml

A restoring and nourishing cream with anti-wrinkle effect for all skin types.
Keeps the skin supple and vital. With Japanese green tea , avocado oil, soja oil, sunflower oil, sheabutter and natural vitamin E.

€ 27,50

Green tea cleansing milk 200 ml

A cleansing milk that is suitable for all skin types. Based on Japanese three-year-old green tea, rich in specific agents such as polyphenol, catechine and flavonoids - high in anti-oxidants - that protect and heal the skin.

€ 20,50

Green tea skin lotion 200 ml

A refreshing and toning lotion, to be used to remove the last remnants of the cleansing milk, refresh the skin and as a preparation for a day or night cream. This allows the active ingredients to be absorbed more rapidly.

€ 20,50

Green tea face peeler 50 ml

This natural face peeler removes dead skin cells gently but effectively. For a fresh and smooth skin.
Use once or twice a week for a better absorption of cream/mask.
Regularly exfoliating your skin leaves it soft .

€ 24,00

Soap free face wash 200 ml

A fresh, cleansing action, suitable for any skin type. Also suitable as a make-up remover. This face wash does not dehydrate or disrupt the natural balance of the skin.
This creamy face wash is soap and alkali-free.

€ 19,75

24 Hour cream 50 ml

Phyto Naturelle 24-hour cream is suitable for all skin types, with the exception of greasy and acne prone skin.
Sheabutter forms a natural UV filter during the day (photo-aging) and feeds the skin at night. Arnica improves circul

€ 27,50

Vitamin E+C cream 50 ml

This cream was specially developed for the more demanding or mature skin, with vitamin E derived from top quality vegetable oils. Vitamin C gives the skin an elastic and firm quality.
An excellent cream with a wrinkle-reducing .

€ 29,95

Eye cream 30 ml

An exceptionally soft cream for the sensitive skin around the eyes, with extracts of camomile, cucumber and marigold. This cream, enriched with natural vitamin E and shea butter, gives the skin elasticity and helps to reduce 'bags

€ 27,50

Cornflower cream mask 50 ml

This gentle cream mask contains cornflower extracts that restores the skin's moisture balance. Signs of fatigue are reduced and the skin is given a youthful appearance. A pleasant cream mask for dehydrated, and tired skin.

€ 19,50

Whitening cream 50 ml

This cream is intended to reduce blemishes, scars, hyper pigmentations and dark marks around the eyes. The exceptional feature of this whitening cream is that it does not contain hydrochinon , cortison or silicon.

€ 29,95
NORMAL TO DRY SKIN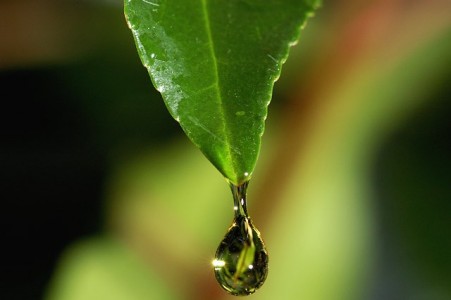 Skin care normal to dry skin.
Anti-oxidants in green tea, such as polyphenols, catechine and flavonoids, neutralise free radicals and protect our body and skin from their harmful effects. They retard the aging process, with tannin accounting for 87% of this effect. Green tea contains all active ingredients in their natural form and concentration.

You can use Phyto Naturelle green tea products on any skin type because they have a potent effect on the aging process and cleanse the skin of waste materials, which stimulates the skin to return to optimum condition, reinforcing its natural barrier function and enabling it to protect itself more effectively. The skin regains its feeling of well-being, so that it retains its fresh and healthy (young) appearance for longer. Green tea and shea butter contain a natural UV filter.
Soft, rich creams, protects against external influences such as: temperature fluctuations, solar radiation and central heating and retards the aging process.
Buy natural green tea skincare quick and easy online at the Phyto Naturelle webshop.
Complete care for the normal to dry skin based on first class Japanese green tea. Protects, nurses, heals and prevents the early aging of the skin. Green tea day cream, green tea night cream, green tea masks, green tea serums, green tea lotions, green tea cleansers, etc etc.
Phyto Naturelle webshop your online cosmetic store with skincare products for your personal.