MATURE SKIN
Phyto Naturelle Lifting products for mature skin.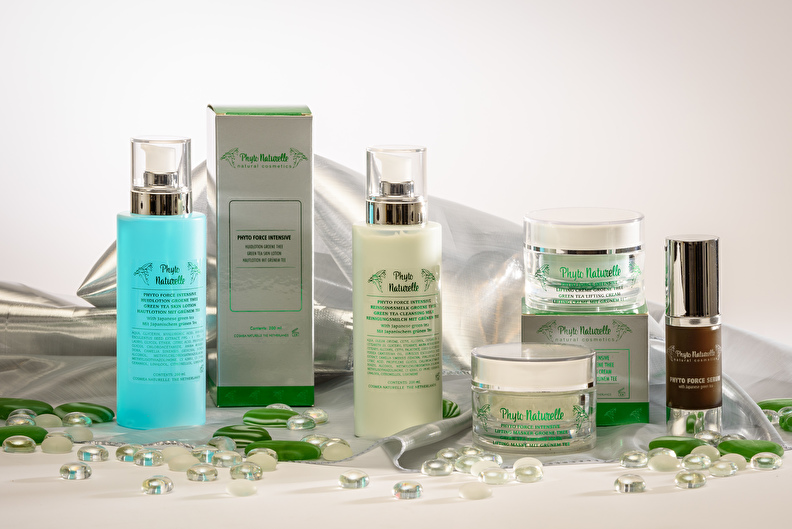 Exclusive, high grade products with a lifting effect especially manufactured for the more mature skin. Hyaluronic acid provides intensive and optimum hydration so that the skin gets more elasticity and volume. These products stimulates cell operation, so that wrinkles and lines fade out, and counteracts new wrinkle formation. The contours become more defined. Hyaluronic acid regenerates and improves the elasticity of the skin. With daily use, the formation of light wrinkles disappears and deeper wrinkles smooth out. The Phyto Force serum immediately gives a plumping effect and is a natural alternative to Botox.
High value skin care products for the demanding mature skin which directly tensions and lifts the skin. The skin becomes firm and perfectly hydrated which increases the volume of the skin which decreases wrinkles and lines.
The Phyto Force Intensive products contain a powerful formula of Japanese green thee, hyaluronic acid and hibiscus esculentus malvaceae. These pure natural ingredients stimulate the cell renewal, protect against early aging and maintain the natural balance of the skin.